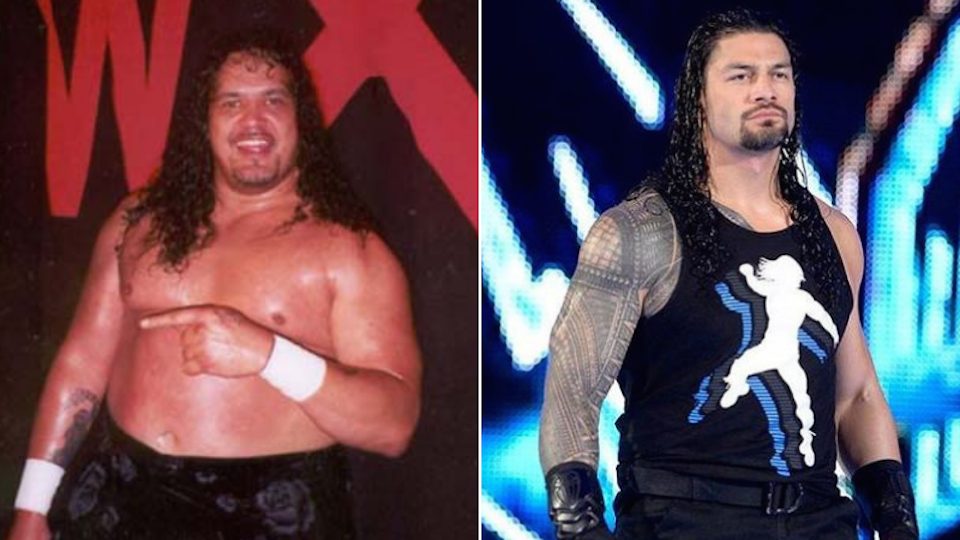 This has been a tough week in wrestling, and specifically for the Anoa'i family. After the announcement on Monday that Roman Reigns (real name Joe Anoa'i) is once again battling leukemia after 11 years in remission; another member of the legendary wrestling family has made public his own battle with cancer.
Former WWF Tag Team Champion and one-half of the original Headshrinkers Samu Anoa'i took to Facebook to announce that he has liver cancer.
https://www.facebook.com/AnoaiSamu/posts/10156874545127147
Samu is the cousin of Roman Reigns. Both are members of the Anoa'i family that has produced many legends and Hall of Famers alike. The Wild Samoans (Afa and Sika), The Rock, Rikishi, Yokozuna, and the Uso's are also relatives of Samu. He has wrestled for WWE, WCW, New Japan, and ECW at different points throughout his career.
Everyone at WrestleTalk sends our thoughts and prayers to Samu, Joe, and the entire Anoa'i family.
What are some of your favorite memories involving members of the Anoa'i family? Let us know on Twitter, Discord, or in the comments below!