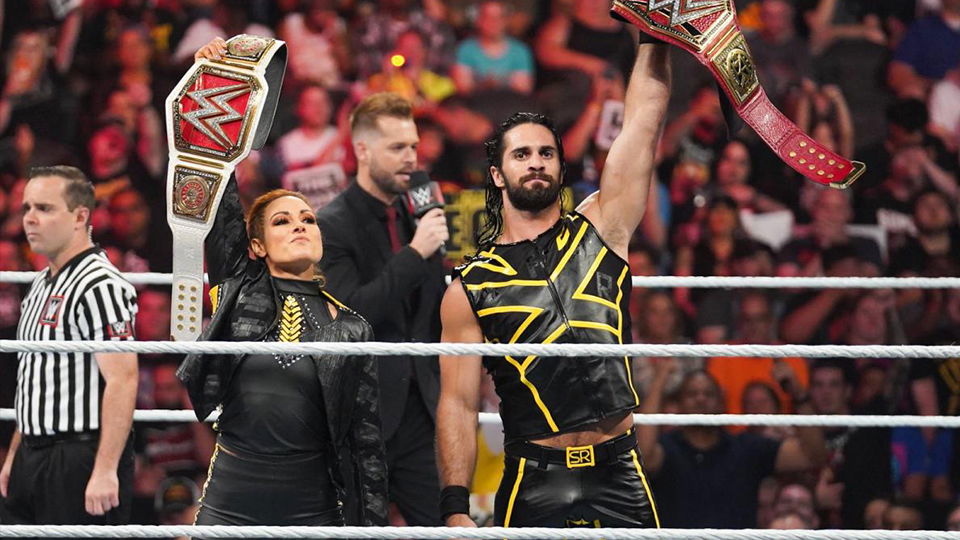 It's that time of the week where Seth Rollins makes friends on the internet again.
In recent weeks, the former WWE Universal Champion has been united onscreen with his real-life girlfriend and reigning Raw Women's Champion Becky Lynch.
A regular criticism from some quarters, including from Bryan Alvarez on Wrestling Observer Live, is that Lynch and Rollins do not have a good chemistry with one another in front of the cameras.
Speaking with the Tampa Bay Times, Rollins has dismissed this criticism as simply jealous fans who have a crush on Becky, calling his chemistry with The Man "great".
"I think those critics might be a little jealous. I think that's where a lot of that stems from.

I mean, if I'm a dude and I'm watching television, and I have a crush on Becky Lynch, I'm probably not going to be to fond of the guy who's dating her either so I get that.

We have such great chemistry I think it's funny that people think we don't. Either way it amuses me."
Is Rollins right? – Are we all just jealous of his relationship with Lynch and wish we were in his shoes? Or is he delusional about their chemistry (it would not be the first time he has been wrong about something recently) and can't see the forest for the trees?
It is certainly an interesting point that he brings up about fans not liking him because he is dating someone they might have a crush on. This is why in the 80s and prior wrestlers' real life relationships were never revealed to the public.
How times change.