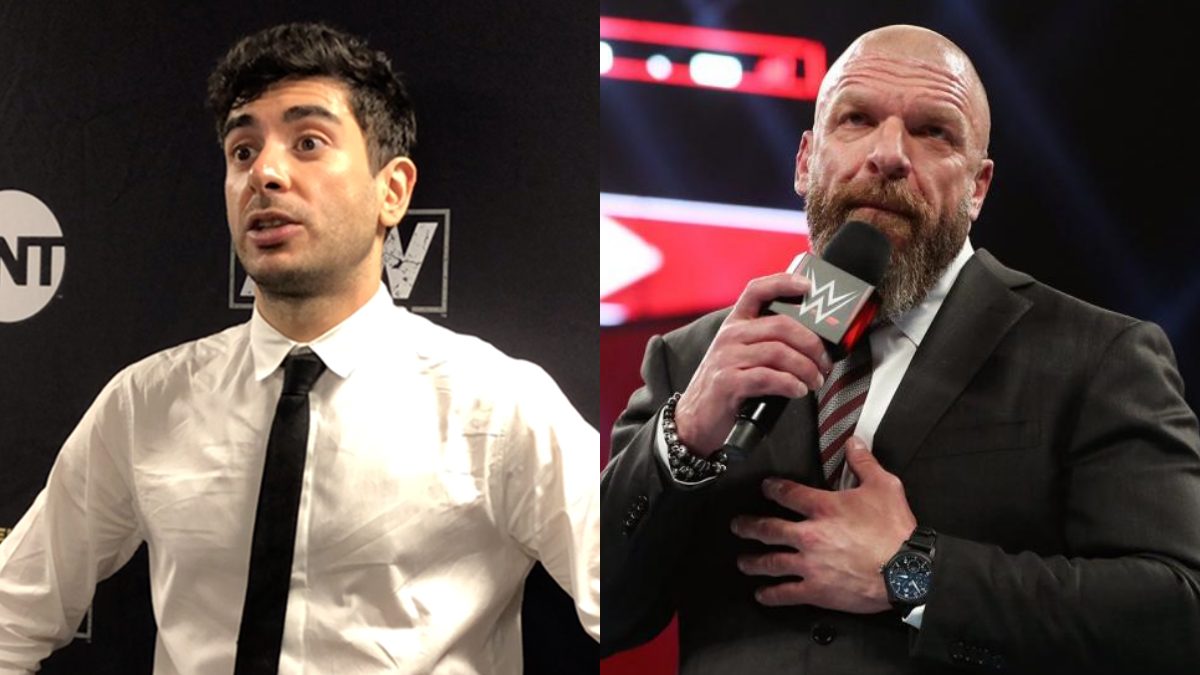 AEW President and CEO Tony Khan has fired back at Triple H's claim that all female wrestlers who aren't in WWE want to be.
Triple H's quote on a recent media call was:
"If you want to wrestle the best women in the world, come to WWE. That's where they are. If you want to go elsewhere and say that they are, that's an opinion, and you can. I'm all for it and one of the biggest drivers of it. Will we do another all-women's event down the line? Possibly, but it's not a must-have at the moment. I think we do an amazing job of displaying our female athletes. Is it perfect? No. Will it always be in flux? Yes, but we do a pretty good job. In my opinion, the best female performers in the world are in WWE and if they are not, they want to be."
Speaking on Busted Open Radio today, Tony Khan gave his take on Trips' quote, saying:
"Everybody is building their own roster. They're going to have good feelings about the people they work with. I don't think there's anything wrong with saying you think you have the best show or the best company. I think where people got offended yesterday is when he said, 'Everybody wants to work there'. That was like, people are confusing the two things. If you want to say like, 'Hey, I think my show is the best. I think my product is the best', there's nothing wrong with that. Like you should feel that way. That's good.

"But when you say it like, 'Anybody of any value wants to work here', that's not true. It's crazy. There's plenty of people who work in AEW that have no interest in working there. And I think the champion made it pretty clear yesterday, with what she tweeted."
Khan's last comment referred to a tweet from Thunder Rosa in response to what Triple H said, which was:
The Best Female Wrestlers are not located in one company not even in one country. They are spread over many companies and many countries! Talented women across the Globe!
Tony Khan cut a promo on WWE President Nick Khan recently about the reports of talks with NJPW, but the above comments seem to be more from Tony Khan the person, rather than an authority figure gimmick like the Nick Khan promo was.
I think I got that sentence right. Too many Khans.
Quote via Wrestling Inc
What are your thoughts on the above story? Let us know in the comments on Twitter or Facebook.