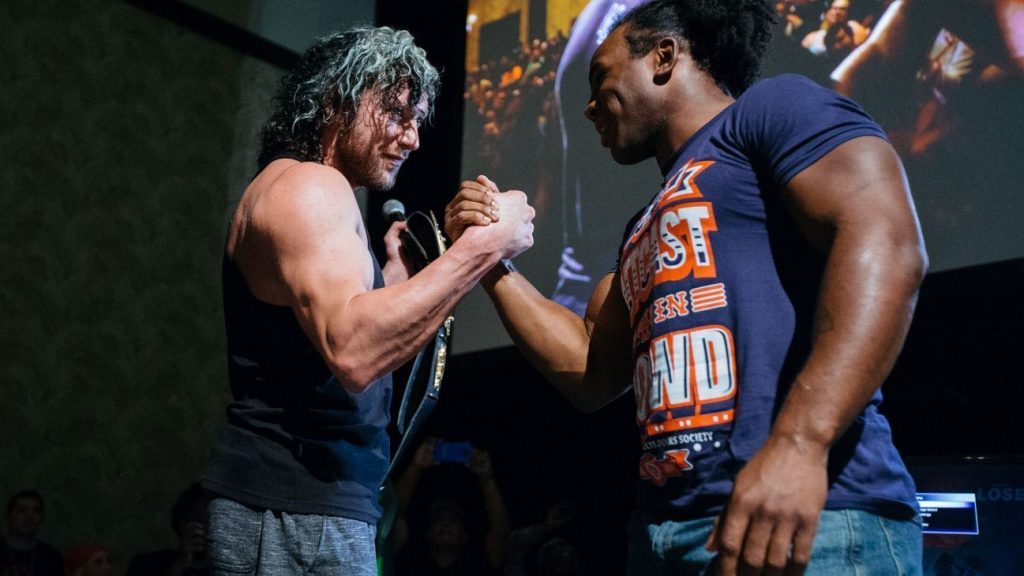 One of the many WWE vs. AEW dream matches that fans have fantasy booked is a six-man tag team clash between The Elite and The New Day.
While the two teams might have gone head-to-head in the virtual world of Street Fighter on Xavier Woods' YouTube channel, The Young Bucks have revealed that we nearly saw the two groups have a wrestling match.
While speaking to ESPN, Matt and Nick Jackson were asked about which tag teams from WWE they would like to face the most. While giving their answer, Nick revealed that the brothers and Kenny Omega nearly faced the popular trio:
"Off the top of my head, I would say The Elite versus New Day because that was something that was actually close to happening at one point, but it just never happened but I think if that six-man would've happened, it would've tore the house down."
The Young Bucks have stated that prior to them forming AEW, they very nearly joined WWE with Kenny Omega. Perhaps a feud with The New Day was promised to them if they decided to sign with the company.
Another team that Nick and Matt declared that they would like to face is former Raw, SmackDown and NXT Tag Team Champions, The Revival:
"I would say for me, the obvious one whenever anyone talks about the dream match that has never happened, would be us and The Revival because I feel like there's some real life tension there and I don't know if it's competitive or friendly or whatever."
While many people have suspected that The Revival will leave WWE when their contracts expire in early 2020, meaning a dream match with The Young Bucks could in the near future.
However, it was reported earlier today that WWE has offered the duo massive deals to stay with the company, and it is believed that Dash and Dawson will re-sign.