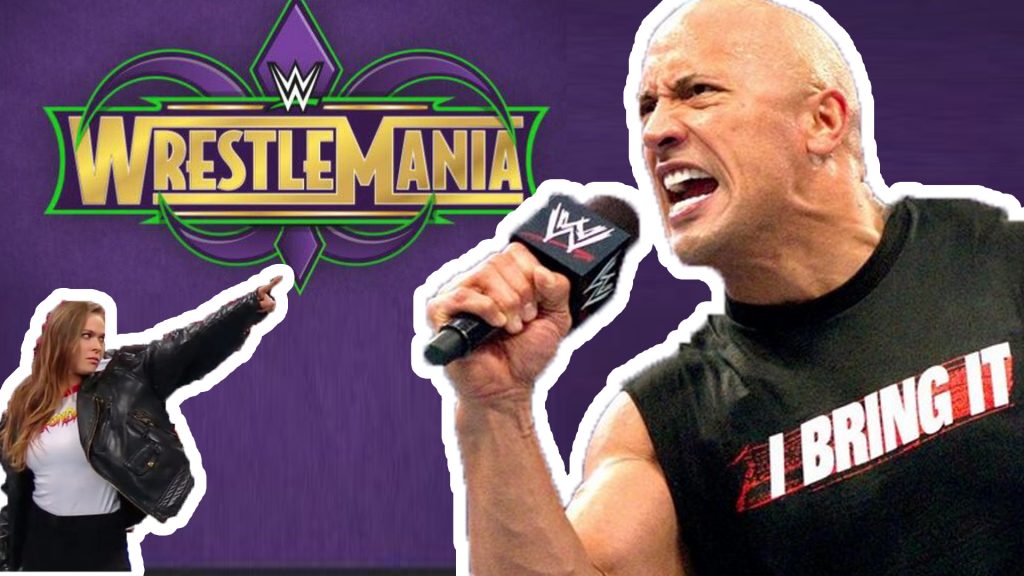 Shortly after Ronda's debut at the Royal Rumble – where she pointed at the WrestleMania sign as hard as she possibly could – the Wrestling Observer reported that her first in-ring match would be at WrestleMania 34 where she would face off against Triple H and Stephanie McMahon in a tag team match – playing off their angle shot at WrestleMania 31. Meltzer claimed that WWE were actively trying to bring in Rock "The Dwayne" Johnson for this match, with Braun Strowman as a back-up in case Rocky couldn't commit to the date.
And Hunter and Steph might just get these hands, as WrestleInc are reporting that The Rock's next movie – Jungle Cruise – is set to being production in May. While that is after WrestleMania 34, Disney will need to put together all of their insurance documents for its stars. You might recall the nightmare Paramount had when Rock wrestled John Cena at WrestleMania 29 for the WWE Championship, where he suffered an injury that delayed the start of production of Hercules for several weeks. According to The Hollywood Reporter, a delay like that can cost a production upwards of $250,000 a day. Since that match, Hollywood studios have been unable to get insurance on The Rock if he plans to wrestle at some point – hence why he beat Erick Rowan in a matter of seconds at WrestleMania 32 rather than having a full match like he wanted.
This likely means that Rocky won't be fighting alongside Rousey at WrestleMania if this was the planned match. It should be noted that PWInsider have conversely reported that Rousey's match at WrestleMania will be against Charlotte for the Smackdown Live's Women's Championship – a match that Ric Flair told Gorilla Position he knows Charlotte wants – which some might call an epic encounter.