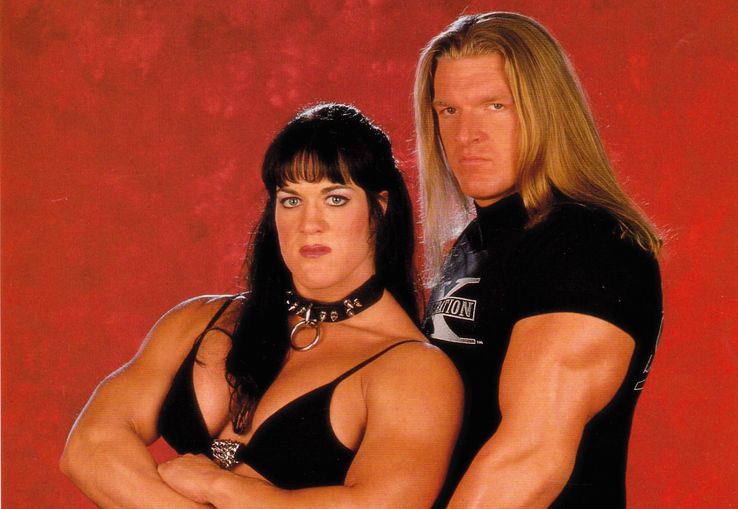 Speaking on his Jim Cornette Experience podcast, former WWE manager Jim Cornette has opened up about having heat with former WWE Champion Triple H and Chyna.
During the podcast, Jim Cornette revealed that part of his role behind-the-scenes with WWE in the 1990s was booking talent for appearances with third parties:
"In 97 or 98, somewhere in that time frame, when I was working in the office in Stamford. And one of the things that I was doing, was I would work with the 3rd party and independent promotors. The guys that weren't booked all the time, that wanted to wrestle outside shots, could still do that at that point, if it was approved by the office. So I would deal with the promotors, you know work with JR find out who wasn't booked, and this also went to personal appearances at malls with some of the top guys that weren't wrestling."
Jim Cornette explained that Bruce Prichard called him and told him to cancel Chyna's appearances as she was having dental work done.
"On one particular afternoon, Bruce [Prichard] calls me and says 'Hey Chyna has 3rd party appearances on Saturday and Sunday doing a signing at 'X' mall or whatever, she needs to cancel those.' I said ok why? 'She's got some dental work she's going to have done.' Ok, when you have booked a major television wrestling star for a promotor, who's advertised and who's got a location and got people coming and they're either gonna get autographs or brought a ticket, when you say 'So and so ain't coming.' What's the first question they ask? Why?

So I had to call one or two of these promotors and say that Chyna can't make it, she's having some dental work done."
Cornette explained that Bruce Prichard then called him again a week later to tell him that he had heat with Chyna and Triple H for telling the promoter that Chyna was having dental work done, as she was actually having cosmetic surgery on her jaw:
"I remember about a week later Bruce calls me again, 'Well you got heat with Triple H and Chyna.' So what did I do? 'Well you told some promotor about her dental work.' And he put a period on it, but I'm still waiting for the rest of the explanation cause' that didn't do it for me…

I said I've heard of guys kayfabing rehab but a root canal?! That's when he told me the rest of the story, she wasn't going to have a root canal of a God damn crown put on or whatever, that was part of her [jaw] restructuring.

"What was I supposed to say? She just didn't want to f***ing come?

[Bruce] 'Well, you could have made something up.'

"Well you didn't tell me to make anything up!?"

"So they didn't like me from the start, and I weren't too warm on them either."
What are your thoughts on the above story? Let us know in the comments on Twitter or Facebook.
Thanks to Inside The Ropes for the transcription.